Jagermeister Liqueur 200ml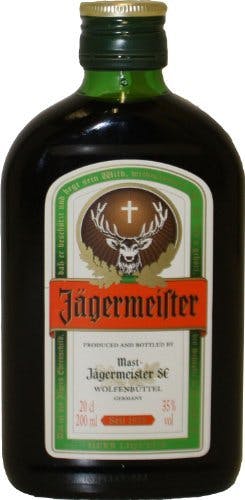 56 herbs, roots and fruits are brought together from all across the globe. Cinnamon from Ceylon, bitter oranges from Australia, ginger root from South Asia, red sandalwood from East India, blueberries from Europe, plus one or two secrets.
Wine EnthusiastThis nut-brown liqueur, known best as a college shooter, has a sophisticated side, too. Look for a root-like nose that hints at sarsaparilla and a spiced, warming palate that suggests cinnamon, gingerbread, molasses and clove.